Choose a gite rental service in Saint-Pons-de-Thomières
La Ferme Les Thérondels offers its customers a warm welcome in Saint-Pons-de-Thomières. It offers you several residences with different capacities and properties so that you can choose the one that satisfies all your needs. Each cottage offered by Ferme les Thérondels in Saint-Pons-de-Thomières is located in the old farmhouse and is fully equipped with a kitchen, a wood or electric stove, WIFI and a television to offer you a comfortable stay. .
3 rural lodgings at your disposal
La Ferme Les Thérondels offers a rental service for gites near Labastide-Rouairoux, La Salvetat-sur-Agout and Minerve. It offers you 3 lodgings, each of which has its own characteristics and its own terrace. You can also rent sheets and towels for added convenience. During the summer period you can enjoy the swimming pool while in winter you can walk in the forest to breathe the pure mountain air.
The rates for renting a cottage with swimming pool near Labastide-Rouairoux, Minerve and Saint-Chinian are:
– 65€ per night for 2 people;
– 12€ for each additional person.
From 15th july till 19th august, rental only per full week from saterday till saterday.
Le Noyer €693,-
Le Buxus €777,-
Le Figuier €861,-

Reserve now !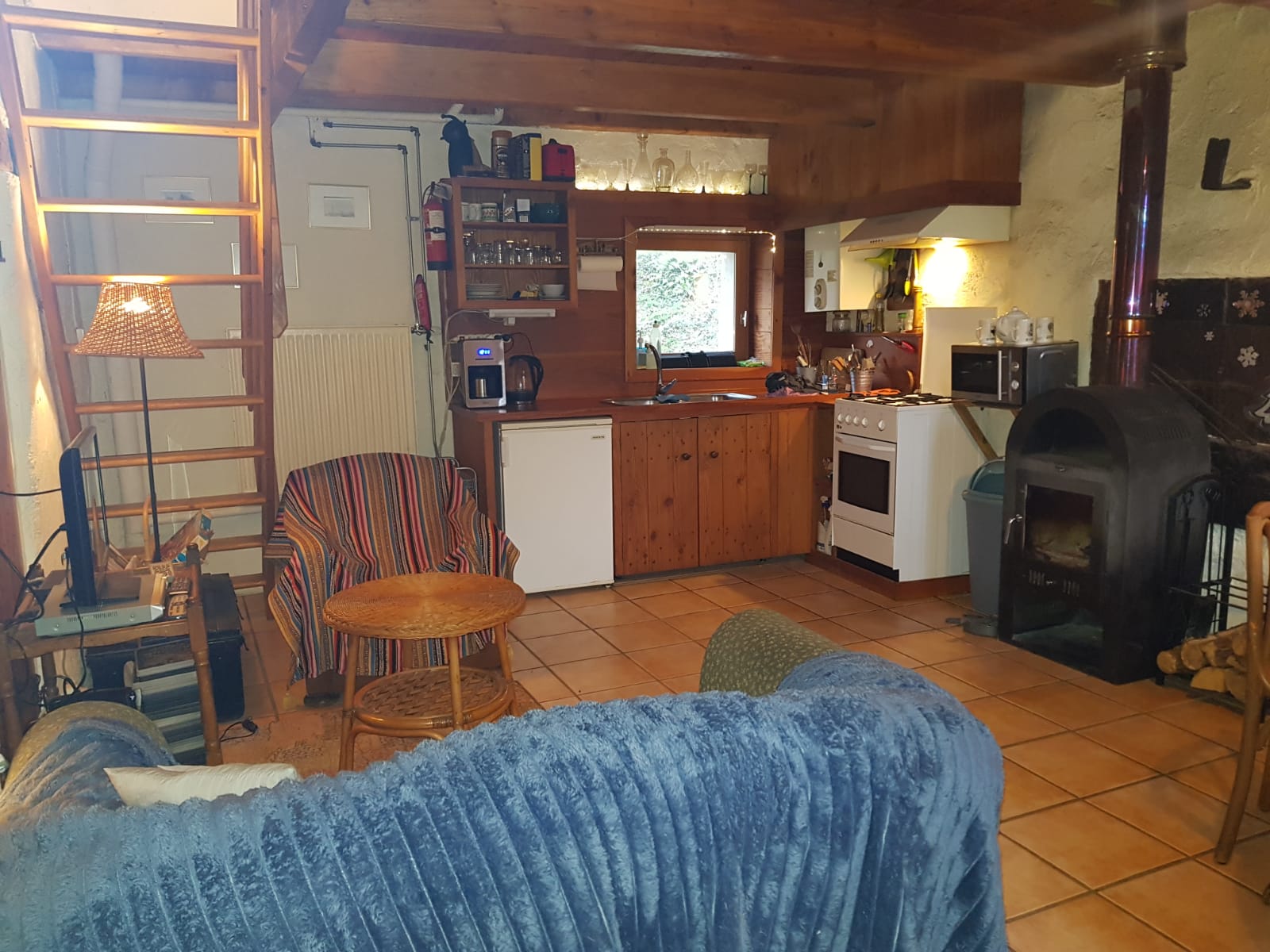 If you would like to come with a large group, Ferme Les Thérondels offers several possibilities.
The first possibility is to rent the cottage Le Noyer (4p) and Le Buxus (5p) to have a capacity of 9 people. These two gites can be connected by a door which is located in the adjoining wall of these gites, so that you will be close to your loved ones.
The second possibility is to rent the gîte Le Buxus and Le Figuier, to increase the capacity to a maximum of 13 people. Unfortunately there is no possibility of opening a door between the two gîtes, but as they are located on the same side of the farm you only have to cross a few meters to be with your loved ones.
The last possibility is to rent the 3 lodgings at the same time, to have a maximum capacity of 17 people. The gites are all located in the same building, so you will never be away from your loved ones.
If you want more information on group rental, do not hesitate to contact us!
Il s'agit du plus petit gîte parmi l'ensemble des gîtes à la ferme près de La Salvetat-sur-Agout.  Il possède une terrasse  ombragée par un grand noyer et une vue sur la piscine et la vallée. Attenante à la terrasse de la ferme, ce gîte est à deux pas des activités durant la période estivale -juillet/août notamment. Une table d'hôtes est organisé sur la terrasse centrale proche de ce gîte rural et se poursuivent jusqu'à 23h.  L'hiver vous y trouve un havre de paix, ou vous pouvez se rechauffer à côté du poêle à bois, après avoir fait une randonnée dans la forêt par exemple.
Le gîte le Noyer comprend deux étages, avec une superficie d'environ 18m². Sur le rez-de-chaussée vous y retrouvez la cuisine, une table à manger et un coin salon. La deuxième étage comprend deux chambres (1 avec un lit double, et 1 avec un lit superposé) et une salle de bain avec toilette et bain-douche.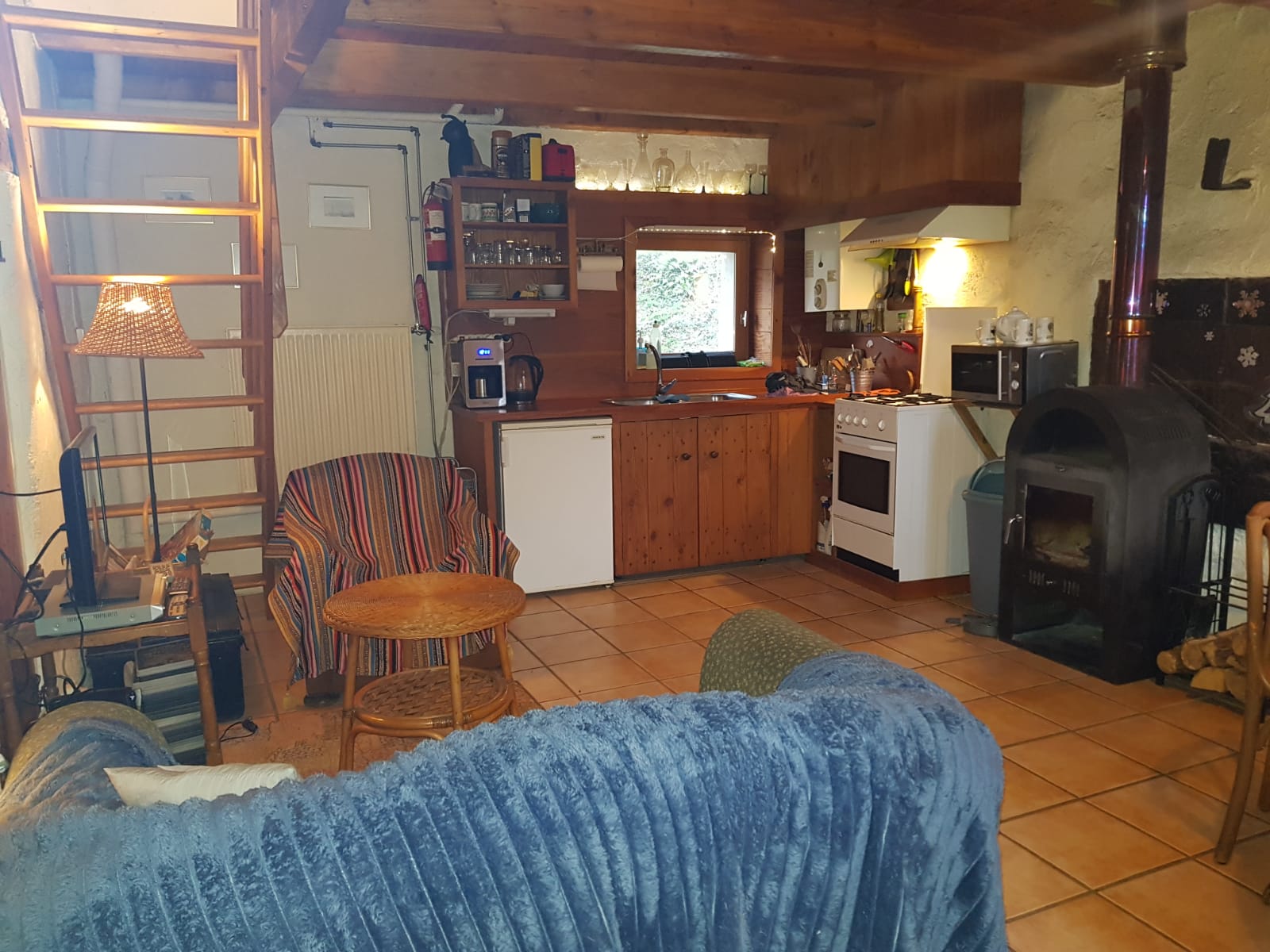 Ce gîte à la ferme avec animaux près de Labastide-Rouairoux possède une vue sur la forêt. Il est proche de la terrasse centrale, ce qui vous permet de participer aux table d'hôtes animées qui se déroulent pendant les mois de juillet et août jusqu'à 23h.
Beaucoup de calme à l'arrière de ce gîte où se trouvent l'entrée, la terrasse et la chambre des enfants. Le salon est équipé avec une chaise d'appoint qui peut être pliée en couchage, ce qui permet d'augmenter la capacité de ce gîte jusqu'à 5 personnes.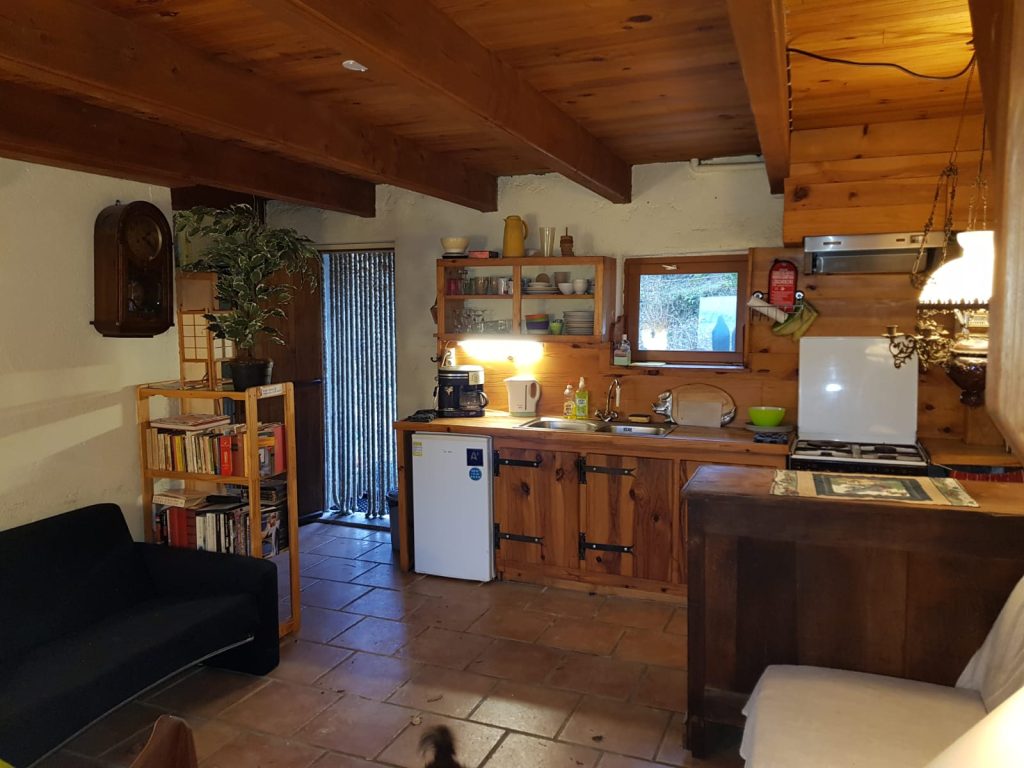 Le Figuier 6p est le gîte le plus spacieux. Il est caractérisé par le calme qui y règne puisqu'il est situé à l'arrière avec une vue sur la forêt et les écuries.
En tant que le gîte le plus grand, Le Figuier 6p possède deux étages avec un étage supérieur comprenant un salon et une cuisine entièrement équipée avec une cuisinière, un réfrigérateur avec congélateur, un four micro-ondes, une cafetière et une télévision. Dans le salon se trouve un canapé d qui peut être déplié en un lit double, ce qui permet d'élever la capacité du gîte à 8 personnes.
L'étage inférieur comprend 2 chambres à coucher, une salle de bain avec une douche, des toilettes et un lavabo. Une chambre parmi les deux est équipée avec un lit double tandis que l'autre chambre est équipée avec deux lits superposés.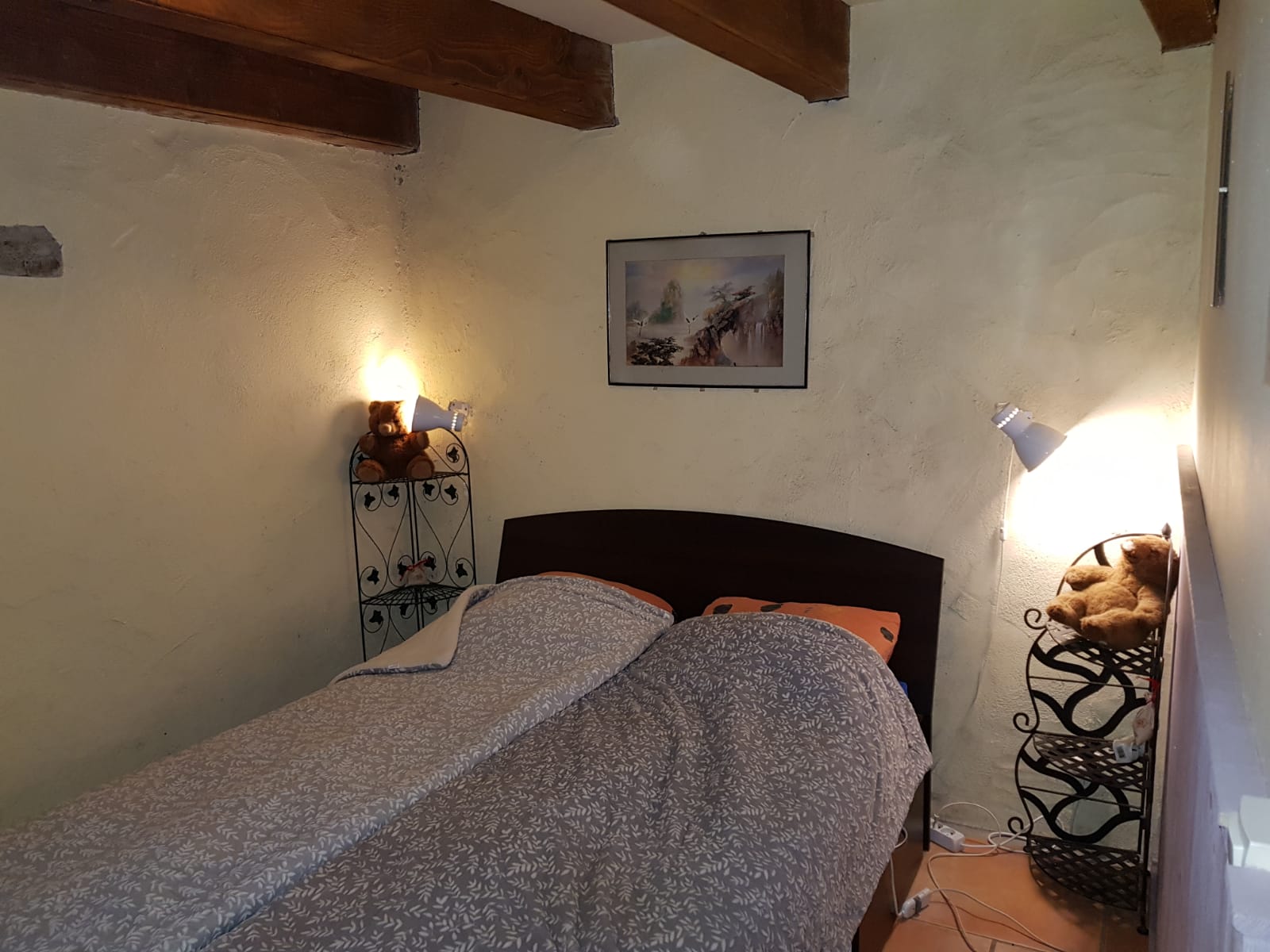 For more information on the gite rental service, do not hesitate to call the Domaine les Thérondels at 04.67.95.36.63.